Xylitol is a sugar alcohol derived from natural plants sources that is commonly use as sweeteners in toothpaste, mouthwash, lozenges, syrup, gums, and nasal sprays. It has anti-plaque effect use to prevent dental caries and osteoporosis. It can help in digestion, bone and lipid metabolism. It can control glycemia, obesity and stimulates the immune system by enhancing the body's own innate immunity. Reports showed that xylitol suppress the growth of skin pathogens and improve the function of skin barrier. Some studies showed that xylitol has an anti-inflammatory, antimicrobial and antibacterial role to prevent and treat middle ear infections like otitis media as well as common respiratory diseases including rhino-sinusitis. Other studies say that xylitol has no antibacterial role but has substance that prevents the growth of bacteria.
Respiratory tract infections including flu, common cold, pharyngitis, tonsillitis, epiglottis and sinusitis are caused by either bacteria or viruses, most commonly Streptococcus pneumonia or Haemophilus influenzae. In various clinical practice guidelines, nasal irrigation is the recommended first line treatment in chronic rhino-sinusitis. Normal saline solution (sodium chloride 0.9%) is the recommended nasal irrigation. It moisturizes, cleanses the nasal cavity by evacuating allergens and mucus plugs thus reducing post nasal drip,congestion and sneezing.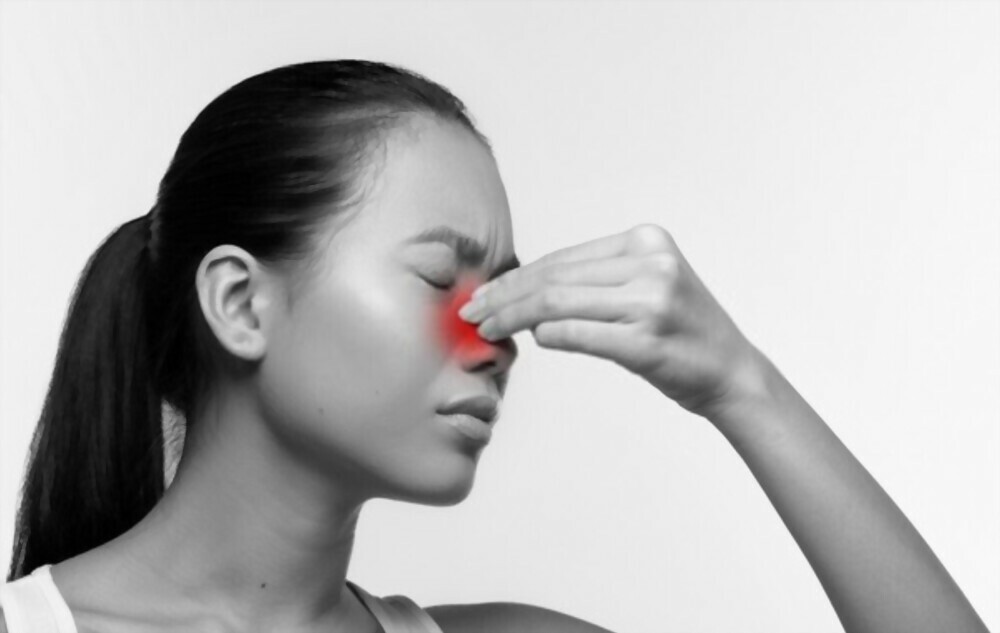 Xylitol inhibits the growth of micro-organisms like Streptococcus mutans and Streptococcus pneumonia which can cause respiratory infections. Kontiokari et al., 1995 hypothesized that if xylitol can decrease the growth of these bacteria, it could have clinical significance in preventing pneumococcal diseases since it can lessen the transport of bacteria in the nasopharynx. Studies conducted by Lin et al., 2017 and Weissman et al., 2012 revealed that nasal irrigation with xylitol showed better improvement in symptoms of chronic rhinosinusitis than nasal nitric oxide or saline solution alone.
Silva et al., 2020 compared the association and effects of using nasal irrigation with saline solution to nasal lavage with a xylitol solution in postoperative endonasal endoscopic surgery. Results of the study showed significant reduction of symptoms and pain.
In the current pandemic, xylitol in nasal sprays contribute health benefits to provide affordable remedy to prevent the transmission and early treatment of the virus. Since the nasal cavity, rhinopharynx and nasopharygeal area are the initial sites of viral replication, nasal sprays can prevent spread of the virus. Xylitol reduce viral load in the nasal and nasopharyngeal area due to its antiviral action, an essential finding in a study conducted by Bansal et al., 2021. In this study, it revealed that xylitol can reduce Human Respiratory Syncytial virus titers in Hep 2-cell and in infected mice. Nasal and inhalational route of administration of xylitol combined with iota-carrageenan has proven safe at 50 mg/mL isotonic solution. Xylitol and iota-carrageenan formulation in nasal sprays may inhibit SARSCOV-2. More studies will be conducted to explore the antiviral action of xylitol on SARSCOV-2 infection.
There are existing researches that xylitol combined with antibiotics may significantly reduce the duration of treatment on COVID-19 infected patients especially those with comorbidities. This could possibly result due to its antiviral, anti-inflammatory, anti-glycemic and antibacterial properties in lung infections. Xylitol may be an alternative as a combination agent to treat and reduce severity of COVID-19 infections in the future.
The benefits of xylitol were focused only on dental care since it is use as sugar substitute in toothpaste, lozenges, mouthwash and its antibacterial effect in the oral cavity. With the recent studies presented, there are many health benefits of xylitol that need further studies.
Sodium chloride, a simple mixture of salt and water is an isotonic solution (0.9%) present in nasal spray that is use to treat dryness of the nose. It helps to moisturize the membrane and soften crusted or thick mucus in the nasal passages. It is also use to treat postnasal drip and stuffiness inside the nose to relieve nasal congestion dryness, and makes breathing easier. It hydrates and cleanses the nasal tissues which could also help eliminate allergens, pollen, dust and even viruses. It thins out excess mucus and secretions inside the nose and sinuses which can alleviate discomfort of nasal congestion. For infants and small children who cannot blow their nose, upon using nasal drops and a suction bulb will help crusted mucus easier to remove. Studies showed that saline irrigation can reduce disease severity both in adults and children with allergic rhinitis without adverse effect.
As a family physician and as a mother of two with recurrent allergic rhinitis, I prefer to use the nasal spray rather than decongestants, antihistamines or other medications. My first line reliever for them is the nasal spray or nasal drops as needed doses preferably with xylitol. In my own experience, there is that feeling of nasal clearance and relief of nasal congestion right after a single spray. In my patients, I will advise parents to spray directly to the side or ala of the nose pointing the tip perpendicular to the eye and not directing to the nasal passages between the septal cartilages.